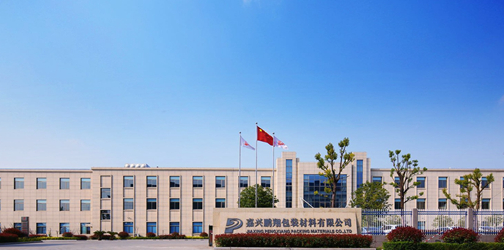 Jiaxing pengxiang packing materials co., ltd
Established in 2013, Jiaxing Pengxiang Packing Materials Co.,Ltd has experienced eight-year booming development. Now, it has become the largest enterprise in the vacuum aluminized film industry as well as a national high-tech enterprise , with annual revenue of more than 1 billion yuan.
According to the company's strategic planning and project construction progress, it will become a decisive enterprise in the flexible packaging and even the plastics industry, with annual revenue reaching about 3 billion yuan, through explosive growth in the next five years.
With two production bases in Tongxiang, Zhejiang and Siyang, Jiangsu, Pengxiang Packing has five subsidiaries--- Jiangsu Pengxiang Packing Materials Co.,Ltd, Jiangsu Penghe New Materials Co., Ltd., Jiaxing Pengxiang New Materials Technology Co., Ltd., Zhejiang Pengjing New Materials Co., Ltd., and Jiaxing Geleite Packing Materials Co.,Ltd.
Being the first drafting member of "Aluminized Film for Packaging" (BB/T 0030-2019) standard, Pengxiang Packing has set up a "Zhejiang Provincial Enterprise High-tech R&D Center" and has obtained more than 50 national patents, which involve the research and development, production and manufacturing of many new flexible packaging polymer materials such as vacuum aluminized film, new cross-linked POF heat shrinkable film, cast polypropylene film (CPP), PVDC coating film(K film), modified plastic, and PVC reinforced film, etc. Our products can be widely applied in various fields such as food, medicine, decoration, electronics, agriculture, technical anti-counterfeiting,etc, which has been exported to more than 30 countries and regions of North America, Southeast Asia, Central Asia, Tanwan (China), etc. Generally speaking, both the production and sales have a dominant position in the vacuum aluminized film industry.